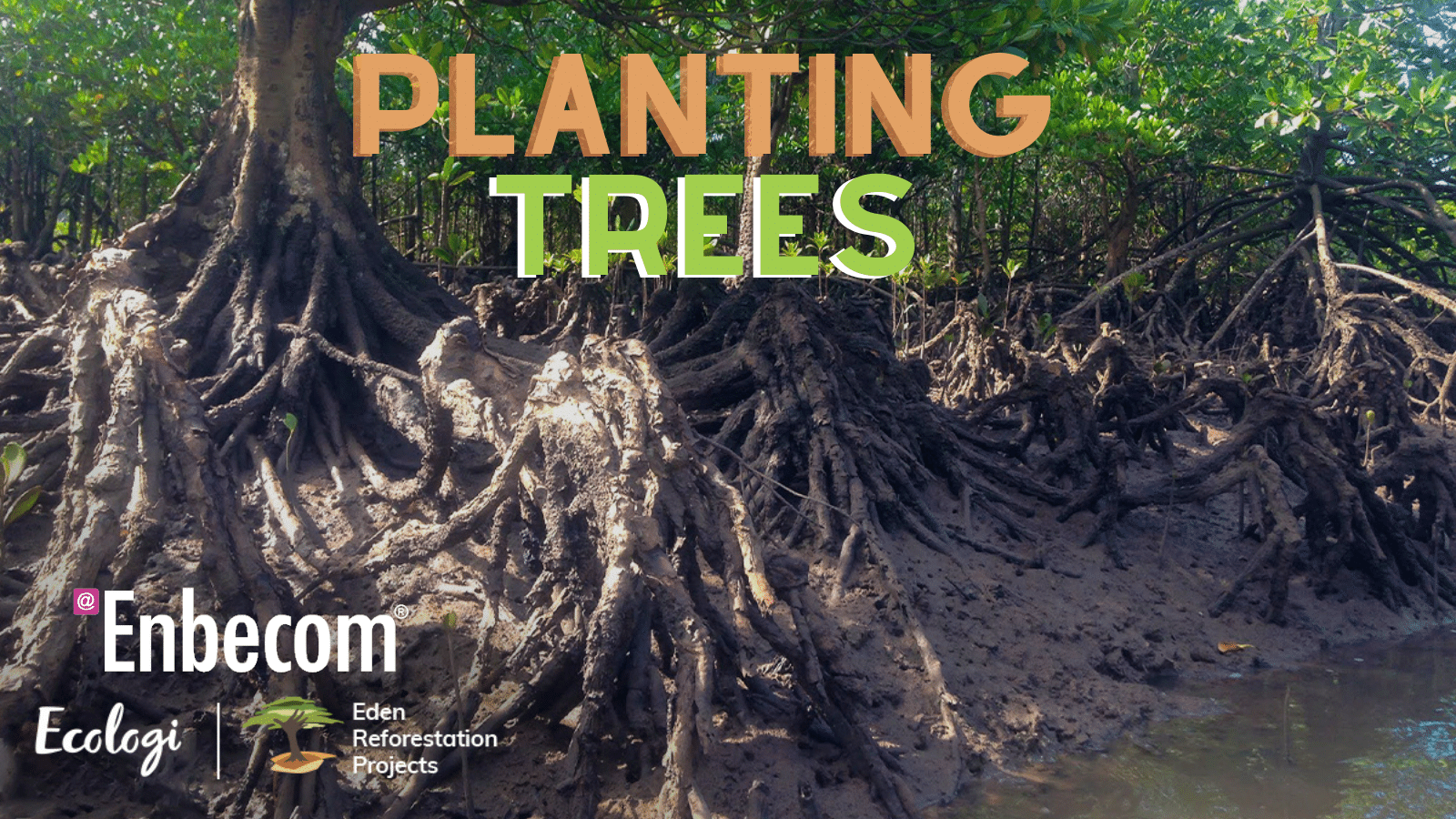 Here at Enbecom, we have a strong sense of responsibility to our clients - and the planet.  That's why we're now planting trees - at home and abroad - as well as taking a "climate positive" approach to the operation of the business.  We work with Ecologi to offset our carbon emissions by supporting climate projects, including tree planting.
We've already been involved for several months and, with well over a thousand trees already planted, the feedback so far has been great.  Here's what we're doing:
Planting trees
We plant a number of trees on our own initiative, sometimes in large groups.  These trees can be in the UK - where our contributions support local reforestation projects - or overseas.
We hope that our clients would like to be a part of this journey too so, when selected hosting plans are started or renewed - and when selected invoices are paid - we add a tree to our forest (our virtual collection of real trees around the world).  We do this with reference to our clients' names, although for privacy we only use initials.  We send our clients an email to let them know each time a tree is planted, with a link to view the new tree in the forest.  Clients can of course opt out of those emails.
CO2 offsetting
We also fund carbon offsetting directly.  This provides an offset against travel and other consumption, although as a business operating mainly virtually, our footprint is already on the low side.
Help us grow our forest
There are no charges to clients for any of our hosting and invoice based tree planting - it's just a little eco-friendly bonus - but we welcome any extra contributions to our impact.
Clients can make a contribution to our forest by visiting it online and selecting 'Gift more impact'.  There, clients can gift trees, carbon offsets or a combination of the two.
Start your own eco-friendly journey
If the whole tree planting and climate positive thing sounds good to you, you might want to get your own business signed up with Ecologi.  If you do, you (and we) might get a little bonus of trees.  It's a win-win.  Take a look.
Finally...
Whilst these are important eco-friendly steps, which we're proud of taking, it's only a part of the overall picture.  It's clear that more will need to be done by everyone over the coming months and years to take care of our planet.  It's good to be on board though - and we welcome our clients' support on this journey.
7th July 2021
Please note that articles are correct at the time of initial publication but are not usually updated.