How do I request support with my account or services? Knowledgebase and support tickets
If you need some support with your account or services we are here to help.  We offer an extensive Knowledgebase with guides on how to carry out many different tasks and solve a number of problems.  If you need help after consulting the Knowledgebase, we deal with support requests via our ticket system, where you can register a request for support and track the responses.  Once a ticket has been opened through our platform, you can correspond via the ticket system in your Enbecom Account or by email - whichever you prefer.
To potentially help you save time, we'd like to re-iterate: before you open a support ticket, we always recommend you check the Enbecom Knowledgebase first, as your question might already be answered there. This could save you time waiting for an answer - especially useful if it's a quick fix you can do yourself.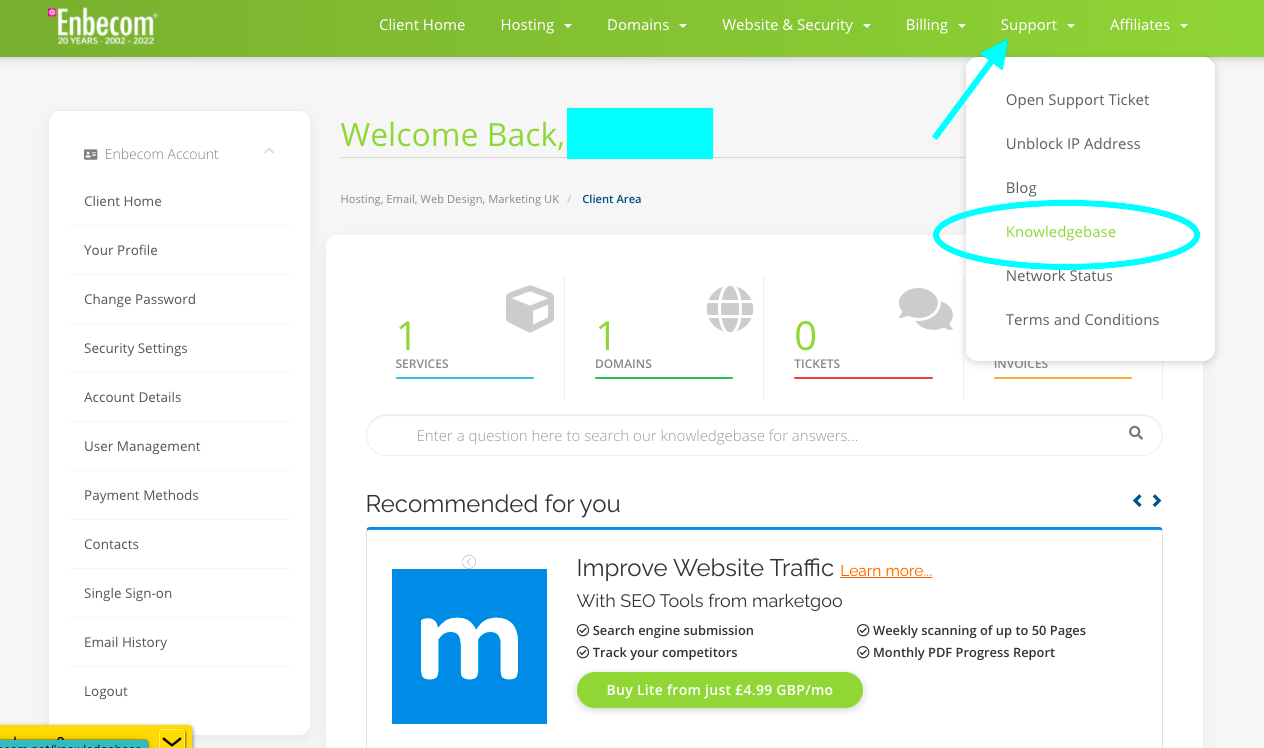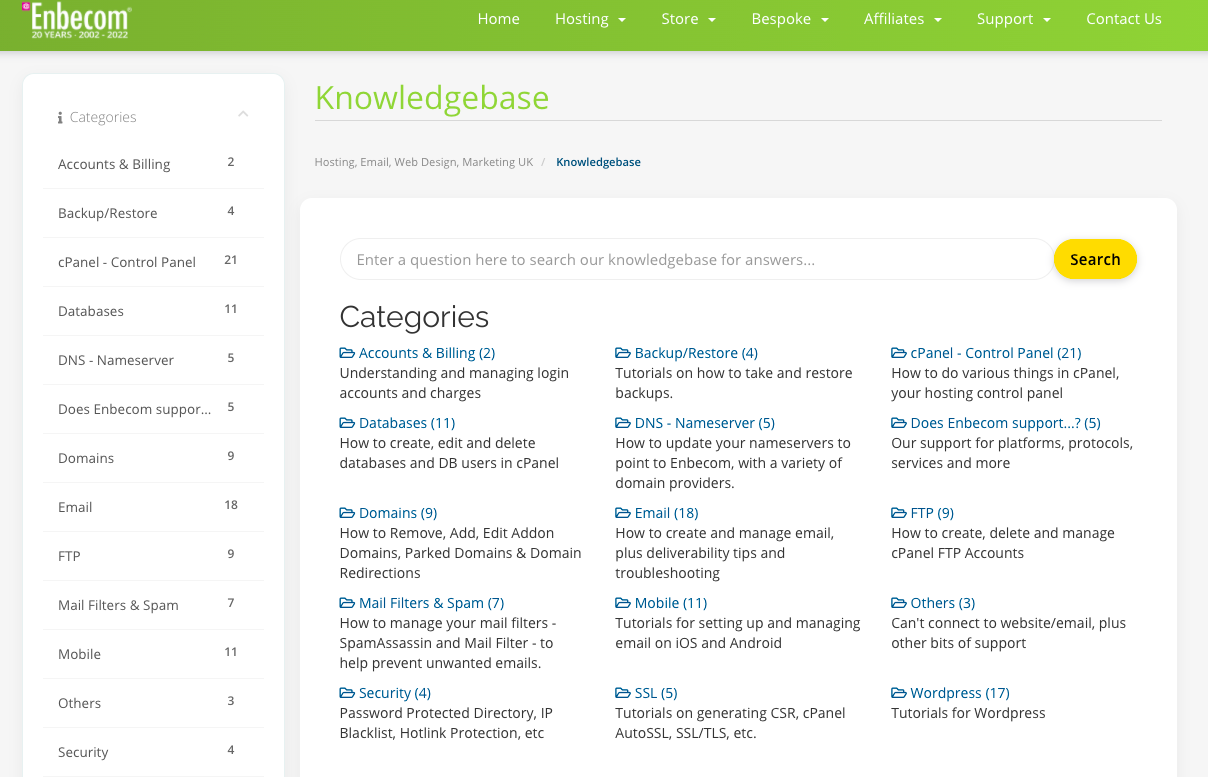 If you'd like to open a support ticket
Firstly log into your Enbecom Account.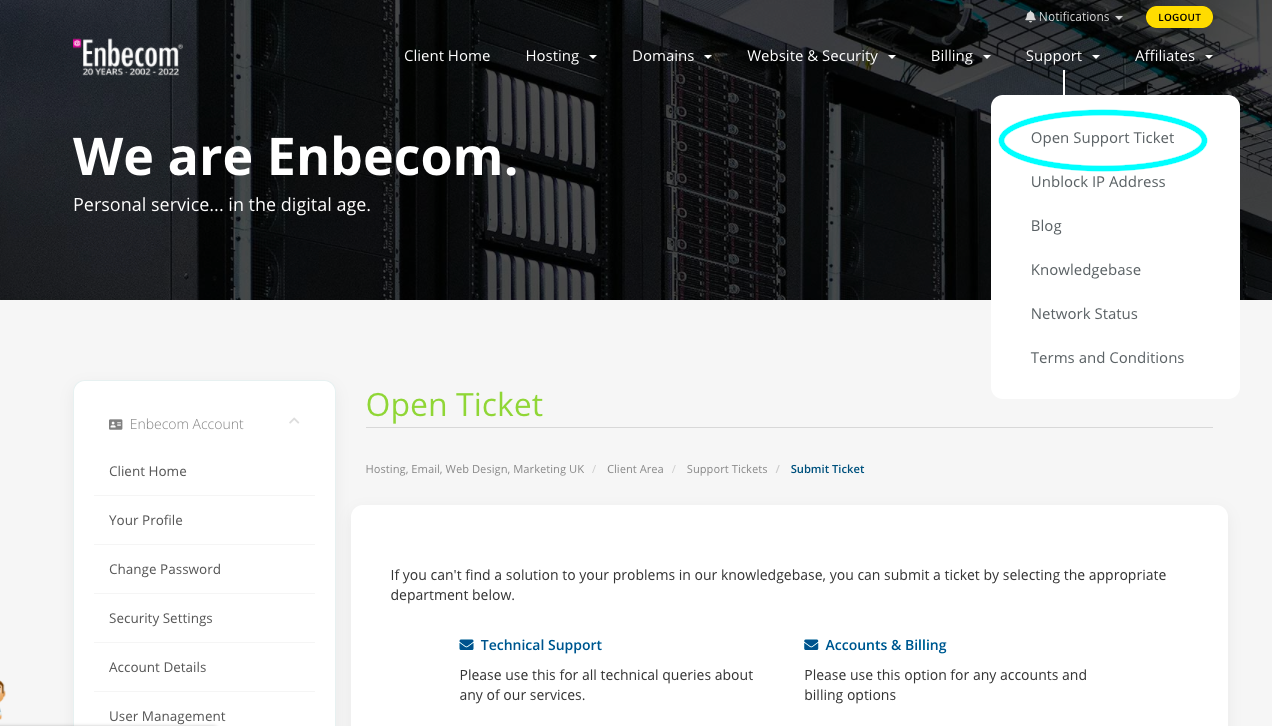 Here you have three options to choose from, click the one relevant to your request.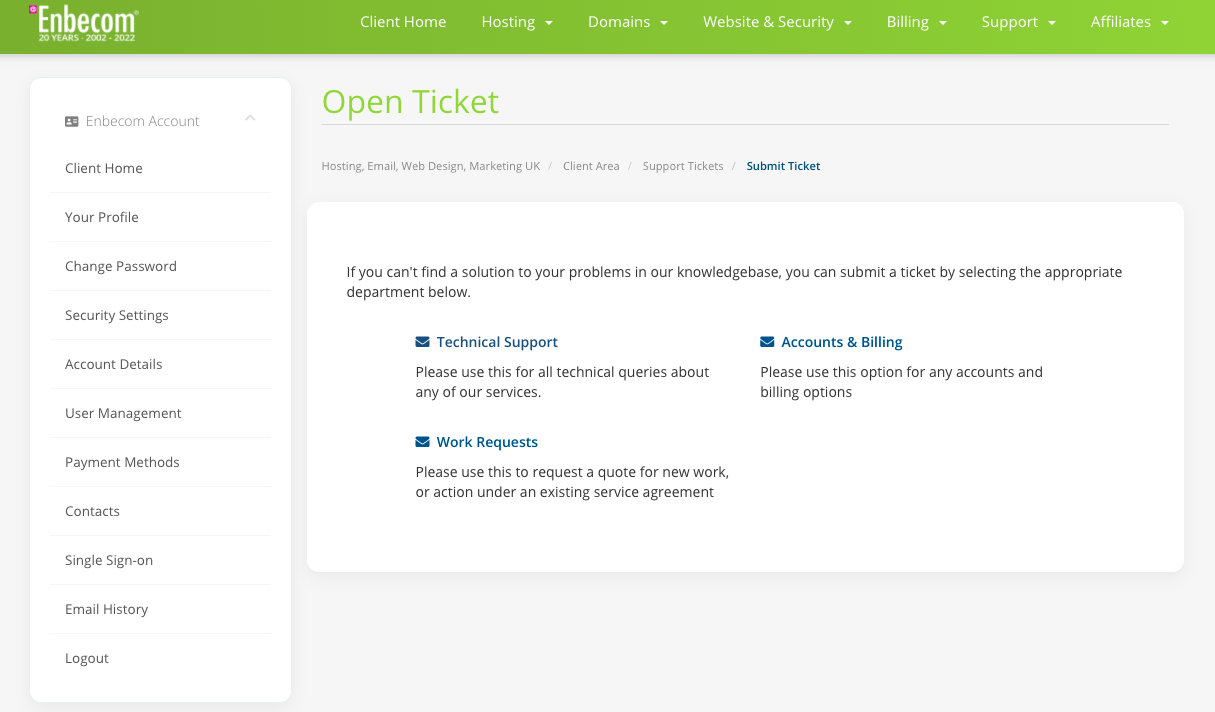 Here you can double check which department your request belongs in, select the related service and suggest how urgent the request is.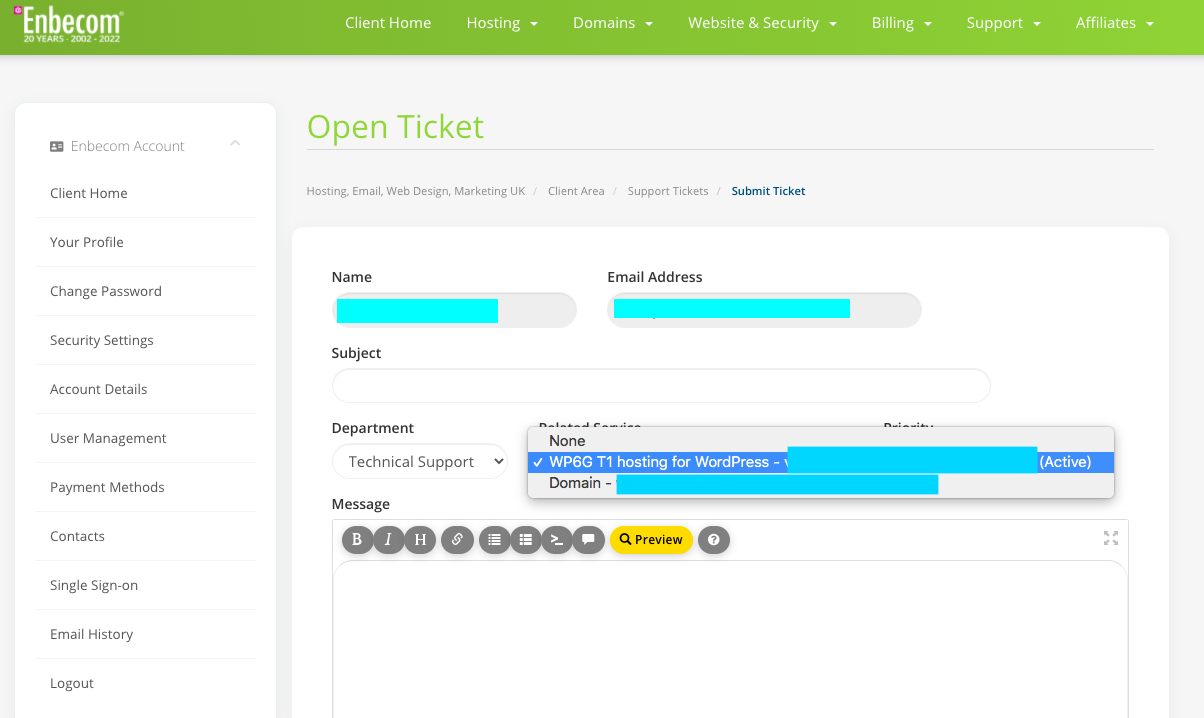 Then simply tell us what you need support with, in as much detail as possible - and choose a file to attach if you need, this could be a screenshot for example to show us what the problem is.
Please be as specific as possible in your message.
We've tried to keep our examples in this guide as straightforward as possible but, when opening a support ticket for something that doesn't work, please give as as much information as possible, including screenshots, exact error messages and details of exactly what you were doing when the problem happened.  It can also help sometimes if you explain what you were expecting to happen.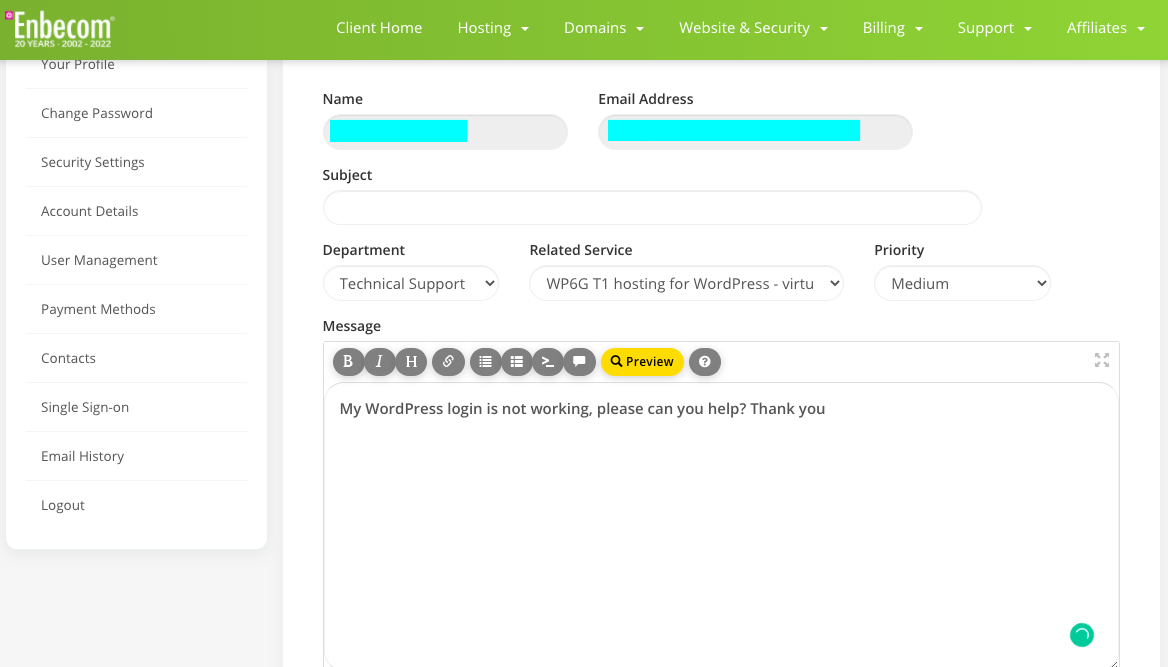 Once you click 'Submit' at the bottom of the page, you should see a confirmation message: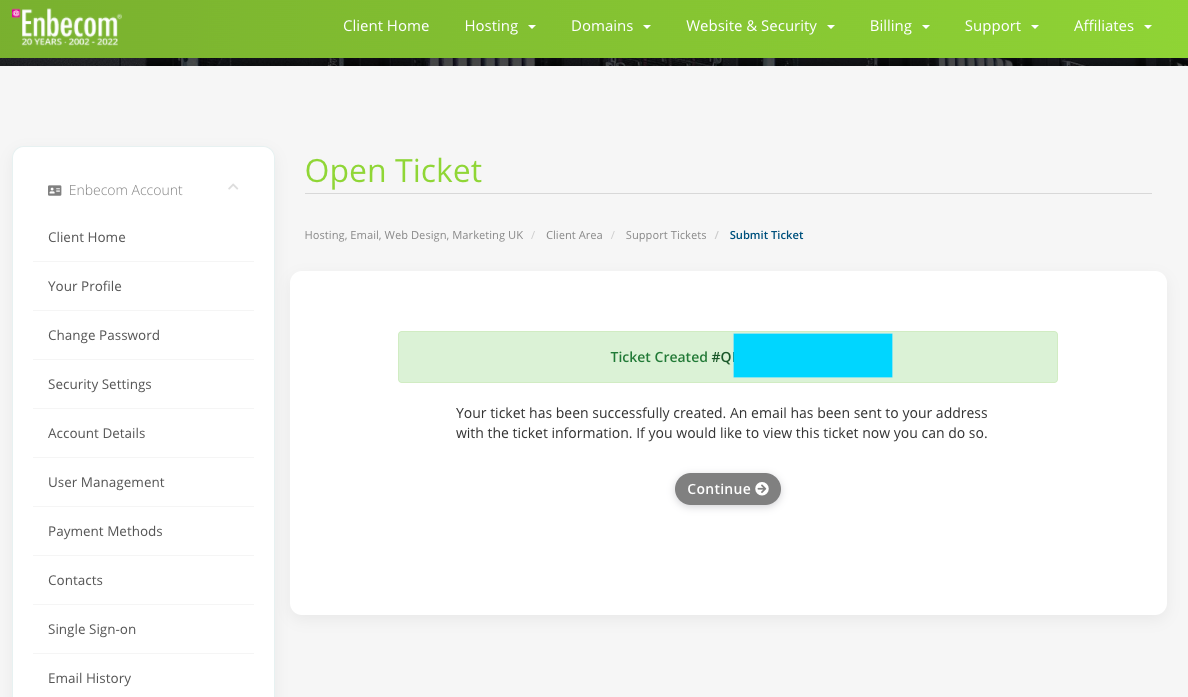 You can view a list of your support tickets, as well as viewing the whole conversation of each ticket, in your Enbecom Account: